Day 2 :
Keynote Forum
Principal Researcher, DST/CSIR National Centre for Nano- Structured Materials, South Africa.
Time : 09:00-09:30

Biography:
Bonex Mwakikunga obtained his B.Ed. (Science) and B Ed Sc (Hons) in 1992 and 1992 respectively at Chancellor's College of the University of Malawi. Materialsrnand minerals worked with include W oxides and V oxides and other alloys and compounds. Dr. Bonex Mwakikunga has been a mathematics and physical sciencernteacher at Likangala Secondary School, Zomba, Malawi from 1992-1994, college lecturer at Domasi College of Education in Zomba, Malawi since 1994-1996rnand a university lecturer in physics at the University of Malawi from 1996-2003. Teaching experience at both high school and university levels for Bonex spans 11rnyears. Under the support of the Joint Japan/World Bank Graduate Scholarship Programme (JJWBGSP) he went on to pursue his MSc in Physics as well as PhDrnin Nanoscale Physics at the University of the Witwatersrand in Johannesburg in South Africa between 2004 and 2009. He has undergone postdoctoral experiencernat the Council for Industrial Research in the division of National Laser Centre before accepting a tenure position at the same CSIR in the National Centre forrnNano-Structured Materials. Bonex has led the Advanced Materials for Device Applications Project at the NCNSM, CSIR since 2011 with more than 10 employeesrn(Senior and Principal Researchers, Postdocs, PhD students, MSc students, Interns and Non-Employment Contract Visiting Researchers). Current post: PrincipalrnResearcher II at the DST/CSIR National Centre for Nano-Structured Materials Devices include solar cells, sensors, light emitting components and other electronicrncomponents. These activities have led to more than 90 journal papers, 1 international patent and 2 technology transfer to industry at TRLs of 6 and 7 respectively.rnHis current interest is to develop sensor solution for health and mining industry.
Abstract:
This presentation outlines the progress made since 2011 when the projects of building nano sensors at the CSIR in Pretoriarnstarted up to the present time. The time line starts with some underlying nano-scale physics then onto our attempts tornestablish electrical contacts to single WO3 nanowires by focussed ion beam coating in Carl Zeiss SEM equipped with nanomanipulators.rnNext are the attempts for on-chip growth SnO2 nanowires on Au patterned alumina substrates and lastly thernAu/Ti contacts to individual SnO2 nanowires by electron-beam lithography protocols. All these approaches led to harnessingrnthe nanowire devices into a micro-nano chip which became the first CSIR technology demonstration in 2013. This demo hasrnsince been packaged into a complete breath analyser device which has now been tested in clinics where it has being calibratedrnto non-invasively monitor glucose levels in diabetic patients. The presentation also will cover the protocols for a start-uprncompany to manufacture breath analysers based on nanotechnology to monitor acetone in diabetic monitoring, formaldehydernand ammonia levels in renal failure patients as well as toluene levels in lung cancer patients. Lessons learn from "this one of thernfirst in Africa" nanotechnology ventures are important experiences to be shared.
Keynote Forum
UNESCO UNISA Africa Chair in Nanosciences & Nanotechnology, South Africa
Time : 09:30-10:00
Biography:
Prof. M. Maaza is currently a permanent staff member of the National Research Foundation of South Africa (NRF). Among other positions held, he was thernSouthern Africa representative of the International Commission of Optics (ICO-CIO) and Vice-President of the National Council of Scientists & Engineers ofrnFrance: Section South-Africa (CNISF). He is the chair of the ICSU-UNESCO-UNIDOTWAS supported official Nanosciences African Network (NANOAFNET), andrnsouthern Africa coordinator of the African Physical Society (AfPS) as well as a member of the board of the directors of the African Laser Centre (ALC). He is thernSouth Africa representative of the African Lasers, Atoms & Molecules Network (LAMNETWORK). He was and is the Southern Africa contact point of the Japan-rnSouth Africa S&T cooperation and ICS-UNIDO respectively in nanosciences-nanotechnologies. He has been recently elected as the Africa representative in thernEU funded nanosciences-nanotechnologies international initiative (ICPCNANONET) and COST action 702. Prof. Maaza has been instrumental in pioneering andrnimplementing numerous currently successful ongoing continental and national official initiatives amid which the African Laser Centre, the Nanosciences AfricanrnNetwork, the National Laser Centre of South Africa (NLC SA) and the South African Nanotechnology initiative (SANi). Prof. Maaza is the current UNESCO UNISArnAfrica Chair in Nanosciences & Nanotechnology via a trilateral partnership between UNESCO, NRF and the University of South Africa (UNISA). He is in chargernof the Africa-International relations desk officer at iThemba LABS-National Research Foundation of South Africa. He is extraordinary professor at the Tshwane-rnPretoria University of Technology and an associate scientist of the US National Science Foundation Centre of Excellence in Nanosciences-Clark Atlanta University.rnHe is a fellow of the African Academy of Sciences, Royal Society of Chemistry, New York Academy of Sciences & the Islamic Academy of Sciences. His expertisernis in the multidisciplinary field of nanosciences, photonics and solar energy. He has published more than 250 ISI publications and supervised several postgraduatesrnfrom Africa.
Abstract:
The most significant concern of our world today is the energy derived mainly from fossil fuel which exceeds 87 % both inrnadvanced & developing economies including African nations. A shift towards greener energy technologies has producedrnenergy changes worldwide; Africa included. In view of the large direct normal solar irradiation in the continent (average ofrn220 W/m2 in Africa against 150 and 100 W/m2 in the USA and Europe respectively), several African nations have embarkedrnin large solar energy parks and programs. One could quote Morocco and South Africa specifically with a target of 3.7 GW andrn5 GW at Ourzazat and Upington solar parks respectively. There are 2 major solar energy technologies: the Photovoltaics (PVs)rn& the Concentrated Solar Power (CSP). While the PVs are dominated by household & small to average businesses' usage, thernCSP is geared towards high throughput and grid based consumption. In the CSP plants, known also as solar photo-thermalrnpower plants, the electricity is produced in much the same way as conventional power stations. The difference is that theyrnobtain their energy input by concentrating solar radiations and converting them to high temperature steam or gas to drive arnturbine/engine. More precisely, the incoming radiations are reflected by parabolic mirrors which concentrate the solar energyrntowards a selective solar absorber coatings deposited on metallic tubes. Hence, the most important and critical part of the solarrncollector is the black selective absorber surface itself, which should absorb a maximum of solar radiations & convert them intornheat, which in its turn transferred to the heat transfer fluid. In this sense, 6 configurations of the black selective solar absorberrnnano-coatings can be adopted technologically: (1) intrinsic, (2) semiconductor-metal tandems, (3) multilayered absorbers,rn(4) multi-dielectric composite coatings, (5) textured surfaces, and (6) selectively solar-transmitting coating on a blackbodylikernabsorber. This contribution reports on recent advances in novel class of selective solar absorber nanostructures for highrntemperature CSP applications.
Track 2: Nanoscience & Technology, Track 3: Nano Medicine, Track 6: Nanotechnology in Energy Systems, Track 7: Emerging Areas of Nanotechnology, Track 8: Nano Applications
Chair
Zhypargul Abdullaeva
Kumamoto University, Japan
Co-Chair
Amr Tayel
The American University in Cairo, Egypt
Session Introduction
Kumamoto University, Japan

Biography:
Zhypargul Abdullaeva is Assistant Professor in the Department of Materials Science and Engineering at Kumamoto University in Japan. She has graduated her PhD degree from the Kumamoto University in Japan. Her research is focused on syntheses of carbon, graphene nanomaterials and their characterizations, and study of their properties, including biomedical, cancer treatment, photocatalytical, optical, applications, etc. She has authored number of scientific publications and has received Gold, Silver and Bronze diploma awards in the Chemistry Olympiads. She is also a member of the Japanese Ceramics Society, American Vacuum Society, and Materials Research Society, European Society of Biomaterials.
Abstract:
Recent progress in syntheses and characterizations of nano-sized materials are in their high stages, actively facilitating new and up-to date developments of equipment and technique for manufacturing and precision process. Our work presents synthesis of graphene, carbon-like and other metallic nanomaterials by solvothermal synthesis method. Synthesis carried out inside stainless steel autoclave, with applying of temperature from 1-300 °C, and pressure between 1 and 20 Mpa. XRD analyses, TEM, HRTEM observations, FT-IR, Raman spectoscopical characterizations were used to determine phase, composition, and size parameters of as-synthesized nanomaterials. Variable synthesis conditions (T/°C, pressure/MPa, time/hours, days), and types of starting materials (initial compound, solvent liquid, and surfactant) allow us to achieve unique phase and structure nanomaterials. Currently, graphenelike compound by solvothermal synthesis was synthesized and analyzed by HRTEM which revealed several-layer graphene sheets with hexagonal comb structure. Raman spectra collected at the room temperature, using the He-Ne laser (633 nm), from 100 to 3000 cm-1 of Raman shift, detected second ordered 2D band at around 2700 cm-1. In addition, influence of various surfactants to the solvothermal synthesis process of graphene-like nanomaterials is studied and currently analyzing to find the optimal and appropriate synthesis conditions.
Institute of Biophysics of ASCR, Czech Republic
Biography:
Martin Falk has completed his Ph.D from Masaryk University in Brno, CR. He is the leader of the Department of Cell Biology and Radiobiology at the Institute of Biophysics of the Czech Academy of Sciences (Brno, CR). He participated in more than 30 papers that concern the role of chromatin structure in regulation of cellular processes. Other research interests include DNA damage and repair, carcinogenesis, tumor cells radio-sensitization, and radiobiology.
Abstract:
Selective targeting of radiation effects to tumors represents a fundamental challenge in radiotherapy. Metal nanoparticles, such as gadolinium, gold, or platinum nanoparticles are preferentially internalized by tumor cells and have been recognized to locally amplify the radiation dose upon irradiation. Hence, nanoparticles delivered in tumor cells might increase tumor-specificity and efficiency of radiotherapy at the same time. The physical mechanisms related to the radiation dose amplification by nanoparticles have been already well described; however, cellular structures targeted by nanoparticles remain unknown. The DNA molecule is the most sensitive and critical cell structure in the cell concerning the effects of ionizing radiation. Hence, a crucial question remains open of whether a damage to the nucleus is necessary for the radiosensitization exerted by gadolinium and other nanoparticles.In this work, we studied the effect of 3 nm gadolinium based nanoparticles (GdBNs) on the induction and repair of DNA double-strand breaks (DSBs) in the nuclear DNA of U87 tumor cells irradiated with γ-rays. For this purpose, we used currently the most sensitive method of DSB detection based on high-resolution confocal fluorescence microscopy coupled with immunodetection of two independent DSB markers, γH2AX and 53BP1. Equivalent data for Au and Pt nanoparticles are just being analyzed. Our experiments brought about quite surprising results. In the conditions where GdBNs amplify the radiation effects, they remain localized in the cytoplasm and their influence on DSB induction and repair is only insignificant. This suggests that the radiosensitization mediated by GdBNs and potentially other nanoparticles (of defined parameters) is a cytoplasmic event that is independent of the nuclear DNA breakage (a phenomenon commonly accepted as the explanation of biological radiation effects). Based on recognized intracellular localization of nanoparticles studied, we hypothesize about possible non-DNA targets for (some) nanoparticles.
Sogang University, South Korea

Biography:
Young Soo Kang has completed his PhD from University of Houston and Post-doctoral studies from University of California at Berkeley and Stanford University. He is the Deputy Director of Korea Center for Artificial Photosynthesis, a premier research center of Korea. He has published more than 250 papers in reputed journals .
Abstract:
Selective production of methanol via artificial photosynthesis (AP) is new paradigm of energy source to solve the greenhouse effect. Since the first concept of AP suggested in 1912, realization of AP is going through tough time in adjusting several key parameters. The key parameters for one-pot CO2 reduction reaction to methanol are band gap engineering, multi-electron production and shuttling from photoanode to cathode, pH and polarity of reaction media and well-tuned reduction potential for CO2 reduction. Herein, we suggest well-tuned photoelectrochemical system of AP for alcohol production from CO2. Facet-engineered photoanode materials are used for multi-electron production by solar energy. Cathode material complexes are used for shuttling multi-electrons to CO2 with appropriate reduction potential, leading one-pot reaction of CO2 to alcohol reduction. Also, we will introduce the complex structure of cathode materials, reducing thermo-dynamical energies for rate determinant step for CO2 reduction, which is first electron transport to CO2 , making AP much easier than before.
Kumamoto University, Japan

Biography:
Kelgenbaeva Zhazgul has studied her Bachelor's (BS) in Arabayev Kyrgyz State University (Bishkek, Kyrgyzstan) and Post-graduation in National Academy of Sciences of the Kyrgyz Republic. She completed her PhD from the Department of New Frontier Sciences, Kumamoto University, in 2015 (Japan). She is a Skills Assistant in Institute of Pulsed Power Sciences of Kumamoto University since April 2015 and a Post-doctoral Researcher in Department of New Frontier Sciences since March 2016. She has published more than 5 papers in reputed journals in two languages: English and Russian (Newsletter of National Academy of Sciences of the KR).
Abstract:
Bimetallic nanoparticles have recently attracted much attention, because of their unique catalytic, electronic, optical, magnetic and other novel dual (depending on metals) properties and wide range of possible applications. The bimetallic nanoparticles can be generally divided into two types in the structure: The alloyed and the core/shell structure bimetallic nanoparticles. In this study, we present Au-Fe/Au-Fe3O4 nanoparticles prepared by solvothermal method. The solvothermal process involves the use of a solvent under moderate to high pressure (up to 20 MPa) and temperature (up to 300 °C) that facilitates the interaction of precursors during synthesis. Fe nanoparticles with size range of 5-10 nm were synthesized using pulsed plasma in liquid (PPL) method. The Fe nanoparticles along with HAuCl4 (1.0 mM concentrated solvent) and Trisodium Citrate Didydrate (TCD: C6H5Na3O7*2H2O) were mixed and the solution was heated up to 150 °C for 2 hours to prepare Au-Fe bimetallic nanoparticles. Fe nanoparticles by PPL were served as the core and HAuCl4 as Au source-shell, respectively. The TCD served as reducing agent for Au nanoparticles. Finally, obtained Au-Fe nanoparticles by solvothermal synthesis were characterized via XRD, TEM, EDS, UV-Vis Spectroscopy and Vibrating Sample Magnetometer Analysis.
University of KwaZulu-Natal, South Africa

Biography:
Genene Tessema Mola has completed his PhD in 2003 from University of Bonn, Germany. Following his Ph.D degree, he joined Addis Ababa University (AAU) as an Asistant Professor of Physics and currently serving as an Associate Professor of Physics at the University of KwaZulu-Natal. He served as director of Material Science Program at AAU. He has published more than 30 papers in reputed journals and has been serving as reviewer and an editorial board member of reputable journals.
Abstract:
Polymer-fullerene based thin film organic solar cells (TFOSC) composed of poly(3-hexylthiophene (P3HT) donor and [6,6]-phenyl-C61-butyric acid methyl ester (PCBM) electron acceptor are investigated with and without different processing additives such as: 1,8-diiodooctane (DIO), 1-chloronaphthalene (CN) and dimethyl sulfoxide (DMSO). The effect of these solvents on device performance has been investigated and discussed in terms of changes in optical, electrical and microstructural properties of the photoactive films. Among the additives used in this study DIO has shown remarkable effect on preventing the formation of defect related clusters in the medium and assists the crystallization of the polymer chain leading to the best device performance in the investigation. The nanoscale structures of the films produced with DMSO showed the presence of large concentration of defect clusters resulting in poor performance. Various results of TFOSC devices with and without solvent additives are compared and thoroughly discussed.
University of Pretoria, SA

Biography:
Dr Sharifpur is a senior lecturers in the Department of Mechanical and Aeronautical Engineering at University of Pretoria (UP) as well as the establisher and responsible for Nanofluids Research Laboratory. He received a BE (Mechanical Engineering) degree from Shiraz University in Iran (one of the top 5 universities out of 2390 universities in Iran, which choosing the top students from national entrance exam). After that He completed a ME degree in Nuclear Engineering, and then received a full scholarship for PhD study from Eastern Mediterranean University. He was the only postgraduate student who received four out of four for the cumulative grade point average (CGPA) when he received his PhD.
Abstract:
Nanofluids which are new heat transfer fluids (consist of nanoparticles and a conventional heat transfer fluid) have shown some new behaviors in thermal fluid systems. First, their effective thermal conductivity and heat capacity of them can be much more than those of the conductivity and heat capacity of the conventional heat transfer fluids. Secondly, magneto-rheological nanofluids (MRNF) can control the viscosity and heat transfer when they are in a proper magnetic field. On the negative side and in general, nanofluids have shown more effective viscosity in comparison to the base fluids. The idea is to find the optimum way to prepare them as well as the optimum range for each nanofluid to provide the maximum heat transfer performance. Consequently, they can significantly reduce the size and materials in the heat transfer applications. Therefore, investigation into the nanoparticles and nanofluid is important regarding material and energy management as well as environment issues. This presentation concerns on different issues and the opportunity of research on the lack of information in nanofluids area to be involved in different industrial applications.
The Council for Scientific and Industrial Research(CSIR), South Africa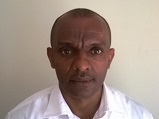 Biography:
Mesfin Kebede has completed his PhD in 2009 in Materials Science and Enginering from Inha University South Korea and postdoctoral studies from UFS & CSIR in South Africa. He is currently a senior researcher at CSIR. He has been studying and researching nanostructured materials properties and applications as electrodes for lithium ion battery, gas senosor, luminescent and photoluminescence, photocatalysis for almost a decade. He has authored 2 book chapters and more than 35 papers in reputed journals and has been serving as reviewer for several journals and he also serves as editorial board member.
Abstract:
Nanowire/nanorod architectured electrode(cathode & anode) materials for lithium ion battery have shown significant enhanced electrochemical performance. Lithium ion battery (LIB) has started to penetrate into power sources for electric vehicles and electric energy storage as the need for clean and renewable energy reaches climax. To fully meet the target of using LIBs for electric vehicle suitable electrode materials with high energy and high power density have to be achieved. To date numerous cathode and anode materials have been developed which can deliver high energy and high power density. One of them is high voltage LiMn2O4 can perfectly suit with this purpose, however it suffer sever capacity fading which hinders it to meet the target. Interestingly, the use of nano-architecturing of electrode materials (both cathode and anode) has shown a very promising result to sustain the capacity of the materials with significantly minimized fading. Bulk LiMn2O4 cathode materials are characterised by capacity fading in maintaining only about less than 50% of their initial capacity after 100cycles. By synthesizing nanowire LiMn2O4 their capacity retention increases significantly to about 85% after 100cycles. In our laboratory we sysnthesized LiMn2O4 nanorod cathodes from South African manganese precursor source and they retained 95% after 100cycles. In this talk the advancement of nanostructured cathode and anode materials for LIBs application will be reviewed and our contribution in this regard will also be presented.
The American University in Cairo, Egypt

Biography:
Amr M. Tayel has completetd his BSc in pharmaceutical science followed by MSc in chemistry from The American University in Cairo (AUC) in 2015. His MSc thesis focused on surface characterization of nanaocomposite photocatalysts. He published one paper in the Journal of Applied Polymer Science. He is an assiociate member of the royal society of chemistry (AMRSC). He is currently a teaching assistant at The American University in Cairo (AUC), chemistry department.
Abstract:
TiO2-graphene oxide (GO) nanocomposites were successfully synthesized using a simple mixing and sonication sol-gel method with varying the rate of hydrolysis of the TiO2 precursor. The average particle sizes of the nanocomposites were 436 ±59 nm and 251 ±32 nm for the samples denoted TL and TS which corresponds to large particle size TiO2 and small particle size TiO2, respectively. The photocatalytic activity of the as-prepared TiO2-GO nanocomposites for methylene blue (MB) degradation was investigated under UV (λ=365 nm) light irradiation. The results showed that TiO2-GO nanocomposites have significantly higher photocatalytic activity than blank TiO2 (no GO). The increase in the photocatalytic activity of the samples was dependent on a number of factors such as surface acidity, surface area and the change in band gap energy. The surface acidity was measured using perichromic dyes and NH3- TPD; both measurements are independent. The increase in overall surface acidity after the GO addition was mostly attributed to Brønsted acidity as Lewis acidity was generally lower than the blank in most samples. However, possible stacking of GO at higher concentrations resulted in the decrease in overall acidity with the increase in GO contents. Surface polarity and polarizability were investigated using perichromic dyes to study their impact on the photocatalytic activity. Other surface properties were evaluated using BET, DRS-UV, FTIR, Raman and XRD. This study provides new insights on the surface characterization of high-performance photocatalysts used in wastewater treatment, correlating these surface properties and photocatalytic activity.
iThemba LABS-National Research Foundation,South Africa
Biography:
Dr S. Khamlich is a native of Morocco/North Africa. He is a scientific researcher at iThemba LABS-National Research Foundation, Western Cape, South Africa. He holds a Doctor of Technology (DTech) degree in chemistry from Tshwane University of Technology (TUT). Saleh has about 06 years of experience in the multidisciplinary field of nano science and nanotechnology with focus on energy storage applications and solar energy conversion/modulation.
Abstract:
Three-dimensional (3D) graphene-based nano composites have attracted significant attention for energy storage and conversion applications. In this study, Simonkolleite nano platelets (SMNPs) were deposited on 3D nickel foam-graphene (NiF-G) by a rapid microwave-assisted hydrothermal method to form NiF-G/SMNPs nano composite electrode material. Field emission scanning electron microscope (FE-SEM) of the NiF-G/SMNPs electrode revealed that the SMNPs were evenly distributed on the surface of NiF-G and interlaced with each other, resulting in a higher electrochemical performance compared to NiF-G and NiF/SMNPs. Utilizing this composite material, a super capacitor with a specific capacitance of 836 F g-1 at a current density of 1 A g-1 has been achieved.
The University of Manchester, UK

Biography:
Chloë Oakland is a final year PhD student of the North West Nanoscience Doctoral Training Centre (NoWNano DTC) at The University of Manchester, UK. She currently has two publications and was awarded the TA Students Application Award in 2014. She also has industrial experience working in pharmaceutical R&D on the development of inhaled therapeutics to reduce rejection in lung transplant patients and monitoring drug manufacture for the Indian sites of a large generic pharmaceutical company.
Abstract:
Rare-earth upconversion nanophosphors (UCNPs) are rapidly emerging as an important class of nanoparticles with potential uses in bioimaging, biosensing and therapeutics. When UCNPs are excited with near infra-red (NIR) light, they exhibit efficient photoluminescence in the visible spectrum due to photon upconversion (UC). Their emission spectrum can be tuned by doping the UCNPs with various lanthanides, allowing for multiple sharp, line-like emission bands, long emissive lifetimes and, as a consequence of their UC, no autofluorescence. These properties make UCNPs particularly promising as biosensing probes. The aim of this project is to develop sensitive and selective UCNP-based biosensing systems. Preliminary work involved investigation of the interaction between the flavin-containing enzyme pentaerythritol tetranitrate reductase (PETNR) and the UCNPs. Promising results have been obtained from this system; UCNPs are able to detect the presence of FMN, the intrinsic cofactor of PETNR, through energy transfer. Using this energy transfer process, enzyme turnover can be indirectly monitored by ratiometric methods due to the multiple bands in the UCNP emission spectra. Work is now focused on improving the sensitivity of this UCNP-enzyme biosensing system.
The University of Manchester, UK
Biography:
Aruna Reddy completed her MSc in Manchester working on a project titled, "Synthesis of organelle-specific inhibitors of deubiquitinating enzymes" in 2013. She is currently a BBSRC funded PhD student on the Doctoral Training Partnership also at the University of Manchester under the supervision of Dr. Louise Natrajan and Dr. Sam Hay. She has also spent time at the National Nuclear Laboratory for several months working on separation of radionuclides.
Abstract:
Upconverting nanophosphors (UCNPs) are typically composed of an inorganic lattice doped with luminescent lanthanide ions and demonstrate the ability to convert long-wavelength excitation in the near-infrared (with wavelengths of typically 800-1000 nm) into higher energy visible luminescence. Such materials display several advantages in analytical applications, in comparison to other fluorophores, including low autofluorescence and scattering of excitation radiation, reducing background noise. Lanthanides display multiple very specific emission bands allowing careful tuning of the emission profile of the UCNPs. These properties make them suitable candidates as the donor species in luminescence resonance energy transfer (LRET) in chemical sensors and biosensors. This project details the design of a chemical sensor based on Gd4O2S:Yb,Tm and Gd4O2S:Yb,Er UCNPs. A proof of principle technique for the detection of uranyl(VI) species in aqueous solutions has been developed. Luminescence resonance energy transfer efficiency is used to sense these species. Tm3+ and Er3+ doped upconversion nanophosphors exhibit emission bands at 475 nm and 410 nm respectively, which can be monitored by ratiometric analysis, relative to other emission bands. Recent work consists of improving the sensitivity of the current system to detect lower concentration of uranyl(VI) species.
University of South Africa, South Africa

Biography:
Juliet Sackey, 31 years old is pursing PhD studies in Physics with the University South Africa. She is the recipient of the award from the Organization for Women in Science for the Developing World, (OWSD), and the African Development Bank award to read theoretical Physics with the African University of Science and Technology (AUST). Her current research is focused on studying the morphological structures and the optical interpretations in the wings of butterflies for sustainable renewable energy and nanophotonics applications. She has presented several talks in both local and international conferences. She has also published many research articles in peer reviewed journals.
Abstract:
The Caligomemnon butterfly has on its ventral under side false 'eyespot' (ocellus). On the inner ring of the ocellus are wing scales of black colour. In our quest to unravel the usefulness of this selective solar absorber-like material, the nanostructures on that section of the wing scale were investigated with various techniques. As evident from the scanning electron microscopy images (SEM), the wing scales on the black section contain ridges and lamellae, which show disorder in their shapes and positions. We have analysed and quantify the type of such order-disorder using direct measurement; statistical approach and Fourier transform methods. Based on the autocorrelation of the SEM image and the Hosemann function, an algorithm to compute the line cuts of the order-disorder was developed. The line cuts provided the average values of periodicity, which were used to calculate the porosity in the wing scale. The porosity was found to be the origin of the antireflection property of the black section bio mimicking as selective solar absorber material.
Tshwane University of Technology, South Africa

Biography:
Abongile Ndamase is currently studying Master's in Polymer Technology at Tshwane University of Technology. She has a BTech Biotechnology that she obtained from Vaal University of Technology. In 2014, she did an internship in Counsel of Scientific and Industrial Research (CSIR), that is when she became a co-author to a publication.
Abstract:
Drug delivery, using polymers as carriers, is one of the important areas of research that scientists are uncovering due to the belief that they help improve drug efficacy. Chemotherapy is an effective treatment for breast cancer, but due to the side effects that result from the drug not only targeting the cancerous cells but also the quick dividing cells of the system, patients become extremely sick before they could get cured. In this paper, we investigate the hypothesis that pamidronate and platinum complexes could be conjugated with linear poly(amidoamine)s (PAMAM) in order to improve drug efficacy and this is a possibility because of the physicochemical properties of PAMAM such as: They are pH-responsive, precise direct targeting of the drug to the infected cells, meaning that only the infected cells would be treated. The conjugates were synthesised by Michael-addition process and characterised using SEM; TEM; AFM; FTIR and EDS in order to determine the occurrence of conjugation. In-vitro viability assay was done using HeLa and MCF-7 cell lines. EDS and FTIR confirmed the conjugation of the drugs to the polymer and viability assay confirmed that the conjugates are not toxic to the cells. Therefore, the results obtained from this experiment prove that there is potential for PAMAM to be used as drug delivery for cancer cells, however further characterisation and in-vitro tests would need to be conducted before further steps are taken.
University of South Africa, South Africa

Biography:
Lebogang Kotsedi is a National Research Foundation (South Africa) research career award grant holder. He is a research fellow of the UNESCO-UNISA Africa Chair In Nanoscience and Nanotechnlogy and also memeber of the NanoAfnet network. He has a passion for photonics based research, he has recently delved in research space of photonics for sustainable energy and surface modification of transition metals using ultrafast laser. His research seeks to address and find sustainable solution to the the national stragitic research areas and other key focus area as outlines by the department of Science and Techology and the renewable energy road map of South Africa.
Abstract:
A glass substrate vacuum coated with a thin film of vanadium metal with the thickness of 500 nm was treated with a femtosecond laser. The laser was pulsing at a fundamental wavelength of 1050 nm and the repetition rate of 500 kHz, the spot size of the laser on the sample was calculated to be 45 μm. The vanadium coating was then treated with various laser fluences, this resulted in the colouration and surface modification of the sample. From the UV-VIS-NIR study the is an evidence of the formation of the vanadium oxide on the surface of the vanadium thin film, furthermore x-ray diffraction patterns of the samples shows that the microstructure of the film has changed and there are new diffraction peaks emerging that point to the oxidation of the film. The High-Resolution Scanning Electron Microscope of the sample clearly shows the evolution of the morphology of the samples due to laser treatment.