Day 1 :
Keynote Forum
CNRS, LTM, MINATEC Campus, France
Time : 10:05-10:40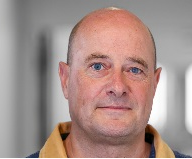 Biography:
After an experience in industrial R&D, Bernard Pelissier integrated CNRS (French National Center for Scientific Research) in 1994. His research activities are mainly focused on
material science
and surface characterisation. He first worked on massive crystalline growth and MOCVD deposition and then integrated LTM (Laboratoire des Technologies de la
Microélectronique
) in 2001 as XPS surface characterisation manager. His research interest focused on materials fundamentals studies for process development and contamination studies in clean room. He has been involved in several European collaborative projects in surface characterisation. Since 2005 he is interested in quasi insitu physico chemical characterisation using vacuum transfer. He actually manages the IMPACT Equipex project "A 300mm quasi insitu advanced characterisation platform combining pARXPS, Raman and
ellipsometry
using vacuum transfer", dedicated to studies at the frontier between process development studies and upfront research.
Abstract:
Selective deposition (ASD for Area Selective Deposition) processes are currently a very active topic of study in the microelectronic's field. Indeed, this type of growth (bottom-up approach) allows to avoid problems of overlays or CD's variability and mostly to lower costs compared to the classic top-down approaches requiring very complex developments when the dimensions are reduced: multipatterning, or Extreme UV. In this context a selective deposition process of TiO2 on TiN versus Si has been developed at lab [1]. This type of ASD deposition is based on alternating cycles of PEALD (Plasma Ehanced Atomic Layer Deposition) and phases of surface etching / passivation. In this scheme, these phases of passivation can avoid growth on intended areas for a certain number of cycles ALD. In order to understand and control the key steps in these processes during these successive deposit / engraving / passivation cycles, in-situ or quasi in-situ metrologies are valuable tools. They become mandatory when addressing surfaces presenting strong reactivity to air, as in this case here (TiN and Si). This concept of quasi in-situ analysis with mobile vacuum carrier [2] is one of the key facet of the IMPACT project and characterization platform, which has already been validated for many applications (various growth studies, reactive layers in plasma etching, surface functionalization,..) [3, 6]. Thus, after a synthetic description of the platform's concept and setup the presentation will highlight this specific application for process development of PEALD selective deposition of TiO2 on TiN versus Si. In particular, the study will describe mechanisms involved for these selective growth cycles, and this at the level of the atomic layer, detailing each cycle from the first layers deposited.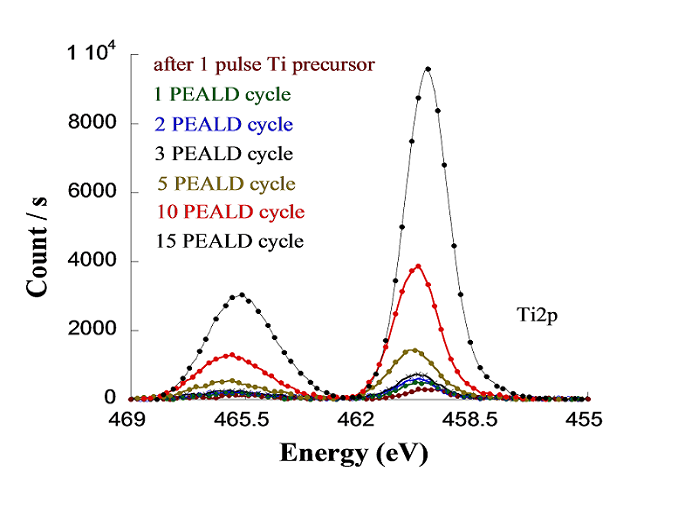 Keynote Forum
Inha University, South Korea
Time : 10:40-11:15

Biography:
Han-Yong Jeon is a Geosynthetics/Technical Organic Materials Researcher and he was the 32nd President of Korean Fiber Society (2014~2015). He has published more than 881 proceedings in domestic and international conferences. He wrote 20 texts including 'Geosynthetics' and also published 144 papers in domestic and international journals. He has won the awards of Marquis Who's Who-Science and Engineering in 2003~2018 and also, he got the 33rd Academy Award of Korean Fiber Society in 2006 and "Excellent Paper Award of 2012" by The Korean Federation of Science and Technology Societies.
Abstract:
Nanofibers
are one of the most advanced materials which can be easily designed with high performance
materials
having distinctive properties. In addition to fibers,
nanoparticles
(such as
nanoclay
) can be used to make unique formulations which can, in turn, be used to make conventional fibers for geotextiles and yarn-type geogrids. As an example of
nanocomposite
geo-synthetics in geo-environmental applications, it is very important to eliminate the
toxic
and organic components of various waste leachate solutions. There is no such capability for the standard manufactured nonwoven geotextiles and needed is to manufacture the functional nonwoven geotextiles which can absorb the toxic and organic components that may be harmful to personal health and the environment. The general concept of
nanotechnology
formulations used to manufacture geotextiles is introduced in this paper. Separation and filtration functions using geotextiles from nanoclay formulations are introduced as an important concept. For an example of nanoclay formulations used to manufacture geotextiles, yellow clay as
nanoparticles
were added to make a polyester formulation in turn to make nonwoven geotextiles to improve the removal effects of
toxic
and
organic
components of leachate solutions. Engineering test behavior was evaluated to confirm the effects of yellow clay addition. Finally, the possibility of
nanocomposite
formulations for geo-
synthetics
is considered in a number of common situations.