Day 1 :
Keynote Forum
University of Valencia, Spain
Time : 09:10-09:55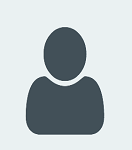 Biography:
Prof. Julia Pérez-Prieto is the leader of the Photochemical Reactivity Group at the Institute of Molecular Science of the University of Valencia (http://jperezprieto-prg.com). She has been a full Professor at the University of Valencia since 2007. Prof Perez-Prieto is the coordinator of the "Sustainable Chemistry" Doctorate at the University of Valencia. Dr. Perez-Prieto was the President of the European Photochemistry Association from July 2016 to July 2018. Prof Perez-Prieto's research interests are currently focused on the design and synthesis of new photoactive materials for application in sensing, photocatalysis, bioimaging, singlet oxygen generation, emissive devices, among others. She has gained experience in the preparation of functional nanosystems based on semiconducting nanoparticles (organolead halide perovskites), metal (gold nanoparticles and gold nanoclusters), and upconversion nanoparticles. Her current research focuses on the development of tailor-made advanced photoactive nanosystems to address major challenges in sensing, imaging, therapy, and sustainability.
Abstract:
Upconversion nanoparticles, where an inorganic matrix is doped with at least two trivalent lanthanide cations (e.g. NaYF4:Yb,Tm, Yb3+being the sensitizer and Tm3+ the activator) can be stimulated with NIR light with low-energy irradiance by using a continuous-wave laser (up to 106-fold W cm−2 less excitation power than that used for dyes). NIR-excitation of UCNPs results in highly intensive emissions with an excellent signal-to- noise ratio in the UV/visible/NIR. The intra f–f electronic transitions of the dopants in UCNPs produce a set of extraordinarily sharp emissions thereby enabling selective resonance energy transfer to fluorophores which decay in the microsecond-to-millisecond time scale, thus overcoming the problem of autofluorescence of complicated samples (biological/chemical), which occurs in the nanosecond scale. Interestingly, UCNPs are very resistant to photobleaching and photoblinking, and exhibit excellent chemical and thermal stability when their surface is covered with ligands strongly bound to their surface. However, bare- UCNPs decompose into their constituents when dispersed in aqueous solutions, which is particularly negative for their biological applications.
Design of smart photoactive upconversion nanohybrids (UCNHs) for different purposes (e.g., colocalization of different payloads, photodynamic therapy, pH-triggered release of a functional molecule located on their surface) requires key pieces for controlling their chemical stability, photoluminescence and performance.
Keynote Forum
University of Iceland, Iceland
Time : 9:30-10:00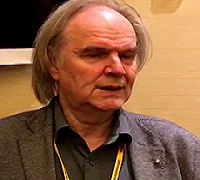 Biography:
Magnus S. Magnusson, PhD, Emeritus Research Professor, founder, and director of the Human Behavior Laboratory (hbl.hi.is), School of Health Sciences, University of Iceland. Author of the T-system, detection algorithms and software THEMETM (PatternVision.com), initially focusing on real-time organization of behavior. Co-directed of two-year project "DNA analysis with Theme". Keynotes in biology, neuroscience, mathematics, science of religion, proteomics, A.I., robotics and nanoscience. Associate Professor and Deputy Director 1983-1988 in the Museum of Mankind of the French National Museum of Natural History, Paris. Repeatedly, invited Professor at the University of Paris V, VIII & XIII. Now works in formal collaboration between 32 European and American universities initiated 1995 at the University Rene Descartes of Paris V, Sorbonne, based on "Magnusson's analytical model".
Abstract:
This project was inspired in the 1960's by the ethological (biology of behavior) research of Desmond Morris's "The Naked Ape" and Niko Tinbergen's "Animal Behavior". Soon followed by E. O. Wilson's "Sociobiology" and N. Tinbergen, K. Lorenz, and K. von Frisch ethological research earning them in 1973 a shared Nobel Prize in Medicine or Physiology. The main focus here has since been on developing mathematical pattern types with corresponding computational detection algorithms and software (THEME), as hypotheses and means of testing them regarding recurrent behavioral and interaction patterns in humans, animals, and brain neuronal networks and, eventually, spatial T-patterning in information molecules and text, called T-strings consequently realizing unique bio-mathematical self-similarity between protein and human mass- societies arising in a biological eye-blink and suggesting for their understanding a change of focus from primate societies and/or DNA-protein-feature paradigms, focusing more on this unique mass-social self- symmetry crossing nine orders of magnitude in both years and size. T-societies, defined as mass-societies based on giant purely informational T-Strings external to the individuals, are only found in proteins and modern humans, but T-Social self-similarity, that is, T-societies made of T-societies (or second order T-societies) only exist in Modern Humans. Nanoscale research may thus revolutionize the way humans see themselves and their modern mass- societies, suddenly with omnipresent T-strings making it all possible and both enabling and controlling them. While humans descend from other primates, their very recent mass-societies descend from those of nano creatures (polymers, proteins) using analogous patterns and mechanisms, a continuum where biology and culture are one.
Keynote Forum
Fourteenth Judicial District of Texas, USA
Time : 10:30-11:00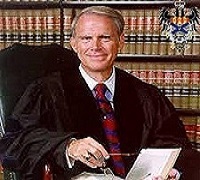 Biography:
Judge Marshall grew up in University Park, spending the first five years of his life at the family home at 3104 Lovers Lane, built by his parents in 1938, the first house on the north side of Lovers Lane in that block. He entered school at the age of five in Mrs. Gaither's first grade and attended University Park Elementary School for the second through the fourth grades, after which he transferred to Armstrong School through the sixth grade. While at Highland Park High School, he participated in ROTC and attended Camp Dallas for three years, rising to the rank of cadet second lieutenant in the band. Academically, he was described by his mother as "an indifferent student," but he had a good time.
Abstract:
From the mid-1500's to the early 1700's, a period in history that some call "the Scientific Revolution", the perspective of science on the world in general and on the size of things changed dramatically. It began with the publication in 1543 of De revolutionibus orbium cœlestium, which can be summarized in the phrase "terrae motor, solis caelique stator [planets move, the sun and sky stand still]" which appears on the pedestal of the statue of Copernicus in his birthplace, Torún, Poland. At the beginning of this period, the writings of Copernicus, truly "revolutionary", immediately impacted the view of astronomers and other members of the scientific community as to just what the solar system probably looked like and how it behaved. Of course, this was something of a "macro" view, fueled by a history of observations that dated back at least two millennia as well as those of Copernicus himself beginning when he was a student in Kraków, and later refined by Kepler. Indeed, the Scientific Revolution had begun.
During the next century, the work of Galileo Galilei and its implied confirmation of Copernican heliocentric theory aroused the ire of the Church. His Dialogo sopra i due massimi sistemi del mondo (Dialogue Concerning the Two Chief World Systems), published in 1632, almost led to a formal condemnation for heresy, yet it secured his place as the central figure of the Scientific Revolution in the 17th Century. This was in part due to his development of the "Galilean telescope" with which much more precise observations of the stars and planets and their movements could be made than were hitherto possible. These observations tended to confirm the theories espoused by Copernicus, which led to Galileo's trial and forced recantation. The fact that Galileo spent the last nine years of his life under house arrest after having had to recant much of what he had written had little impact on what he has
Nano Biotechnology | Materials Science and Engineering | Nanotechnology Safety | Nano Medicine | Advanced Nanomaterials | Nanotech for Energy and Environment | Future of Nanotechnology | Nanotechnology in Battle Against Coronavirus | Agriculture and Forest Microbiology | Microbial Biotechnology and Future Bioindustries | Molecular Biology Industrial Microbiology
Session Introduction
Université de Genève, Switzerland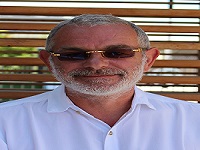 Biography:
He is affiliated to - Institut des Sciences Pharmaceutiques de Suisse Occidentale Université de Genève, Geneva, Switzerland. He is a recipient of many awards and grants for his valuable contributions and discoveries in major area of subject research. His international experience includes various programs, contributions and participation in different countries for diverse fields of study. His research interests reflect in his wide range of publications in various national and international journals.
Abstract:
Protoporphyrin IX (PpIX) as natural photosensitizer derived from administration of 5-aminolevulinic acid (5-ALA) has found clinical use for photodiagnosis and photodynamic therapy of several cancers. However, broader use of 5-ALA in oncology is hampered by its charge and polarity that result in its reduced capacity for passing biological barriers and reaching the tumor tissue. Advanced drug delivery platforms are needed to improve the biodistribution of 5-ALA. Here, we report a new approach for the delivery of 5-ALA. Squalenoylation strategy was used to covalently conjugate 5-ALA to squalene, a natural precursor of cholesterol. 5-ALA-SQ nanoassemblies were formed by self-assembly in water. The nanoassemblies were monodisperse with average size of 70 nm, polydispersity index of 0.12, and ζ-potential of + 36 mV. They showed good stability over several weeks. The drug loading of 5-ALA was very high at 26%. In human prostate cancer cells PC3 and human glioblastoma cells U87MG, PpIX production was monitored in vitro upon the incubation with nanoassemblies. They were more efficient in generating PpIX-induced fluorescence in cancer cells compared to 5-ALA-Hex at 1.0 to 3.3 mM at short and long incubation times. Compared to 5-ALA, they showed superior fluorescence performance at 4 h which was diminished at 24 h. 5-ALA-SQ presents a novel nano-delivery platform with great potential for the systemic administration of 5-ALA. For the first time in 5-ALA related research, these finding opens the possibility to treat patients without light.
University of the Basque Country, Spain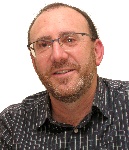 Biography:
Rafael Morales has a large experience on magnetic properties of thin films, multilayers and nanostructures. He has investigated magnetically coupled systems with ferromagnetic, ferrimagnetic and antiferromagnetic materials. He is interested in both their fundamental phenomena in Physics and novel applications in Biology.
Abstract:
Nanotechnology has allowed the development of novel approaches to fight against medical diseases. Among them, superparamagnetic particles have demonstrated great potential in cell isolation, enhanced magnetic resonance imaging, and localized treatments by magnetic hyperthermia. Recently, new kind of particles with unique magnetic configurations such as vortex state or synthetic antiferromagnets have emerged in biotechnological applications as effective transductors. This contribution presents effective fabrication routes of submicrometric disks with either vortex or antiferromagnetic spin configurations. Interference lithography and electron beam evaporation were used for the fabrication of the nanomagnets. Their low remanence made them suitable for biomedical applications with the enhanced property of a large magnetic moment. Nanodisks biocompatibility was tested in-vitro assays with macrophages and skin cancer cell. No cytotoxicity effects were observed for periods of twenty-four hours. Optical confocal microscopy and scanning electron microscopy reveal a cellular uptake of nanodisks for short incubation times, even though for larger disks of up to a few micrometers in diameter. This result paves the way to investigate magneto-transduction effects in cell biology studies.
National Research Center Kurchatov Institute, Russia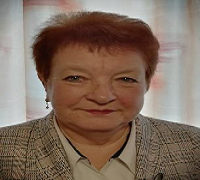 Biography:
Tatyana A. Voeikova, PhD, is a specialist in the field of studying the mechanisms of formation of biogenic nanoparticles using bacteria of various taxonomic groups. Her research interests include the analysis of the characteristics of biogenic metal sulfide nanoparticles, the study of the natural composition of the surface coating of particles that stabilizes nanoparticles in aqueous colloidal suspensions. In her scientific works, it is proved that the composition of the surface coating of nanomaterials is determined by the bacterial strain, is characterized by selectivity and determines many characteristics of biogenic nanoparticles. This opens up the possibility of changing the parameters of nanoparticles using various biological sources. Biogenic nanoparticles mediated by bacteria are being studied as nanofillers of polymer materials, biocidal agents of a new generation, photocatalysts for the degradation of chemically hazardous industrial waste.
Abstract:
Cadmium sulfide nanoparticles were obtained using cells of the bacterium Bacillus subtilis 168 (NPsCdS/Bacillus) in the presence salts of CdCl2 and Na2S. Biogenic NPs are characterized as spherical nanocrystalline structures with a size of 5-6 nm and a zeta potential of -27 mV. The flagellin protein of the Bacillus bacterium was identified on the NPsCdS/Bacillus surface, which forms a significant stabilizing protein coating. The hydrodynamic diameter of the NPs is up to 550 nm. The ability of NPs to fluorescence in the range of 300-450 nm at λex 270 nm is shown. Effective immobilization of NPs on various polymer carriers – aminated chloromethylated polystyrene and amino-containing polyglycidyl methacrylate microspheres, polyimide was carried out. The stability of modified polymer nanocomposites with preservation of NPs fluorescence is shown [1, 2]. The biocidal activity of NPs was established against nine test cultures of microorganisms, including strains of the genera Bacillus, Streptococcus, Enterococcus, Rhodococcus, Pseudomonas, Candida, Saccharomyces. Gram-positive bacteria and yeast showed the greatest sensitivity to NPs. The possibility of using biogenic NPsCdS as photocatalysts for discoloration of dyes of various chemical families in the presence of UV irradiation is shown. The photocatalytic activity of NPs was tested against synthetic organic dyes belonging to the families of thiazine, triphenylmethane and azodyes. The efficiency of photocatalytic discoloration is highest for dyes dyes of the triphenylmethane family and is ~85%. The possibility of triple effective use of NPsCdS/Bacillus for discoloration of a number of dyes is shown. Thus, functional NPsCdS/Bacillus stabilized by a protein coating of bacterial origin were obtained by microbial synthesis, which can serve as an alternative "green" method for obtaining nanomaterials [3] and provides their use for modifying polymer nanocomposite materials, creating antibacterial agents [4] and photocatalysts of a new generation [5].
Universidade de Aveiro, Portugal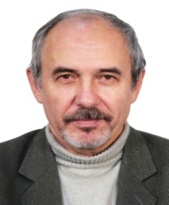 Biography:
Volodymyr I. Chegel, DSc in Physics and Mathematics, Leading Researcher, Head of Plasmonics group in the Department of Functional Transducers for Sensor Technology at the V. Lashkaryov Institute of Semiconductor Physics, National Academy of Sciences of Ukraine and Professor at Taras Shevchenko National University of Kyiv. His research interests are focused on plasmonics, nanotechnology, materials science, biological and chemical sensors, design of optoelectronic devices.
Abstract:
Globally, there is a problem concerning growing terrorism activity and lack of suitable tools for sensitive and selective detection of explosives. A number of attempts were made to address this problem using various recognition elements and sensor principles [1-2]. Each of such methods has advantages, but overall they suffer from the fact that it is extremely difficult to combine sensor robustness with high sensitivity necessary for detecting trace quantities of explosive material [3]. For this reason attention of analytical scientists and engineers has been focused on the development of artificial receptors such as molecularly imprinted polymers (MIPs) [4]. MIPs have good binding affinity to relevant forensic and environmental targets, which is typically expressed in subnanomolar dissociation constants. This work presents a novel portable sensor system for the registration of molecules of explosives created on the basis of a localized surface plasmon resonance (LSPR) phenomenon in gold nanoparticle (GNP) arrays together with technology of high selective MIP nanoparticles (Figure 1). The novelty of the developed sensor type lies in the development of a new generation of high performance MIP-GNP composites by controlled living polymerization [5]. Optical transduction of molecular recognition events in MIP-GNP assemblies is based on the measurement of complex refractive index changes in the composite medium induced by the binding of target molecules to the specific imprinted sites of MIP under the conditions of LSPR nanoantenna effect. The developed MIP-LSPR sensor allows real-time highly-sensitive and selective detection of explosives molecules in liquid or gas phases. For example, the 10-12 M limit of detection for picric acid was achieved.
Free International University of Moldova, Moldova
Biography:
Elena Margineanu is a Lecturer of Environmental Law at the Free International University of Moldova. Before a Ph.D. program in International Public Law (Ecosystem protection), she graduated an MS in Business Administration, Management / Strategy Department at Korea University. Along with academic activities, she performed environmental impact assessments for around 100 projects under foreign financing for rural SME development. She is interested in system thinking and strategy. She is a board member of the Institute of Development and Expertise of Projects (IDEP) from Moldova since 2019 and a member of the International Ecological Engineering Society (IEES) since 2020.
Abstract:
Statement of the Problem: Advances in nanotechnology allow applications in various industries, including food, medicine, transportation, textile, electronics, and others. Previous research has shown that nanoscience encompasses multiple disciplines and is a substantively integrative field. The effectiveness of properties that nanoparticle combinations exhibit, serves as a catalyst for the development of new application paths, especially in the most sensitive areas of social life. However, due to its broad cross-disciplinary nature, an asymmetric transfer of knowledge can possess undefined risks in the long term even if the application's objective is evaluated with high potential at the initial phase. The purpose of this study is to scrutinize the latest approaches in the field of nanotechnology by outlining the potential risks in the long term, through the prism of cross-disciplinary linkages. Methodology & Theoretical Orientation: The present study is a qualitative research of secondary analysis from various disciplines with the aim to investigate possible linkages relevant to a proposed application of nanotechnology. The theoretical orientation is a bifurcation for further regulatory adoption, between nanoparticles designed for (a) body intake and (b) external usage. An ecological analysis was utilized to focus on the interaction between direct linkages under influence of tertiary factors (examples: nanoparticles used in display performance and physiology; medical nanoparticles and geomagnetism, or taphonomy). Findings: The application of nanotechnology might not be homogeneously progressive across all intended disciplines. The focus on the development of nanotechnology for external use, rather than body intake, can rapidly increase infrastructure quality and social wellbeing. Conclusion: The precautionary approach is necessary for the area of nanotechnological innovations, in both laboratory research and commercial implementation with an implicit regulatory framework. Recommendations for delimitation of nanotechnology application are made for both technical professionals in the field of nanotechnology and those empowered to define its regulatory aspects.
JC Bose University of Science and Technology, India
Biography:
She is affiliated to Department of Physics, JC Bose University of Science and Technology, YMCA, Faridabad, Haryana, India. She is a recipient of many awards and grants for her valuable contributions and discoveries in major area of subject research. Her international experience includes various programs, contributions and participation in different countries for diverse fields of study. Her research interests reflect in her wide range of publications in various national and international journals.
Abstract:
Polymers are extensively used materials by changing their various properties from past few decades. From a variety of polymers, we were interested towards Polystyrene (PS) because of its excellent properties. PS is low cost, light weight, easily processible, transparent, chemically, thermally and heat resistant material. Nowadays, polymer nanocomposites is an emerging field due to their innovative applications in diverse areas. ZnO nanoparticles have their own importance due to properties like wide band gap (=3.37eV), large exciton energy (=60MeV) and applications like biosensors, gas sensors, optical devices and solar cells. PS/ZnO nanocomposite films were synthesized by sonication and sol-gel technique, followed by film casting with different wt% of ZnO nanoparticles. PS/ZnO nanocomposite thin films were characterized using SEM and digital microscope for observing homogeneous dispersion of ZnO nanoparticles into PS matrix. We also determined the thickness of prepared thin nanocomposite films using digital microscope in 30-60 um range. Thermally stimulated depolarization current (TSDC) is one of the less explored scientific tool for investigating the dielectric properties of the polymers. Using this technique, we investigated the effect of ZnO nanoparticles in different ratios (1%, 5%, 10%, 15%) on thermally stimulated properties of PS.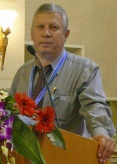 Biography:
Dr. Liviu Popa-Simil, is the Executive Director of LAAS - Los Alamos Academy of Sciences, which strives to serve the public good by promoting science and innovation and the president of LAVM LLC, a private company developing nano-nuclear materials and THz applications as security systems.
He is a nuclear engineer physicist, graduating from the Nuclear Engineering Faculty in Bucharest, Romania, specialized in Fast Breeder Reactors Physics and Engineering, and with dissertation work in Laser-Plasma Jet Nuclear Materials Enrichments.
Since 2002, he has worked for Los Alamos National Laboratory, developing Real Time Radiography methods, and then, developed advanced nuclear fuel cycle as part of AFCI program, previously being a senior researcher, program manager at NIPNE-HH, in Bucharest Romania, specialized in accelerator applications and nuclear materials.
Abstract:
Statement of the Problem: The actual nuclear power decay is due to the fact that the actual technologies are very difficult to further improve to correct the fundamental deficiencies that render the nuclear power, expensive, hard to control, prone to accidents with large consequences, and with a nuclear waste denting legacy, among other issues. Starting since 1980s various R&D actions took place, aiming to bring in harmony the nuclear reactions with the environment hosting them. Based on this ancient philosophy, six families of nuclear materials have been conceived and developed, each dealing with one or more actors inside nuclear power generation realm. Fission products are responsible for the most energy generation and largest damage brought to nuclear fuel, therefore a novel micro-hetero structure have been developed, that self-separates the fission products from the fuel, and reduces to minimum the inflicted fuel damage. The most advanced version of such fuel is generically called "Cer-Liq-Mesh", made of microbeads of about 20 micron diameter, immersed in a drain liquid, that stops and collects the fission products. A nano-hetero structure have been developed to deal with knock-on electrons resulted from fission product or any other moving particle kinetic energy deposition during stopping by ionization. The structure looks like a supercapacitor, charged by nuclear energy which discharges delivering electricity. Frit like nano-clustered structures are used for enhanced transmutation products separation, while fractal immiscible hetero structures with the property of self-repairing and recovering from radiation damage are developed for structural materials. Nano-structures are also capable of trapping and guiding along radiation as X, gamma and neutrons, being useful for light radiation shielding. Used with embedded NEMS may create microsecond response time criticality control systems. Nano-structures may in some condition produce active quantum environments where a low energy transition may trigger a high energy quantum reaction, opening the way in entanglement and long range quantum state teleportation.
University of Guyana, Guyana
Biography:
He is a recipient of many awards and grants for his valuable contributions and discoveries in major area of subject research. He is international experience includes various programs, contributions and participation in different countries for diverse fields of study.
Abstract:
Nonotechnology has been a rapidly growing field of advanced science at the inception of this century. Nanotechnology & Advanced Materials Research of Advanced materials, polymers, principally revolves around endeavours to plan materials at a sub-atomic level to accomplish alluring properties and applications at a naturally visible level. Nanomaterials science and nanotechnology can be used for the advancement of technologies, ranging from communication and information, health and medicine, future energy, environment and climate change to transport and cultural heritage. Nanomaterials will lead to a new approach to manufacturing materials and devices. Faster computers, advanced pharmaceuticals, controlled drug delivery, biocompatible materials, nerve and tissue repair, crackproof surface coatings, better skin care and protection, more efficient catalysts, better and smaller sensors, even more efficient telecommunication. For example, a low risk solution using antibody modified bismuth nanoparticle, in combination with an X-ray dose equivalent to a chest X-ray specifically, has been shown to kill the common bacterium Pseudomonas aeruginosa in a set up designed to resemble a deep wound in human tissue. Nanosized gold particle could catalyse the oxidation of carbon monoxide better than anything previously known. Heparin functionalized nanoparticles have been use for targeted delivery of anti-malarial drugs. Heparin is abundant and cheap, compared to treatments that involve antibodies, an important consideration, since malaria is most common in developing countries. A bone repairing nano-particle paste has been developed that promises faster repair of fractures and breakages. DNA containing two growth genes is encapsulated inside synthetic calcium phosphate nanoparticles. In a remarkable demonstration of the extreme limits of nanoscale engineering, researchers have used the tip of a scanning tunnelling microscope to cleave and form selected chemical bonds in a complex molecule. Many medicinal and industrial endeavours have seen the use of Nanotechnology. Nanoparticles can attach to SARS COV-2 viruses, disrupting their structure and so kill the virus. These and other more recent advances in nanotechnology will be presented at this conference.