Day 1 :
Nanoscience and Technology | Nano Medicine | Nano Toxicology | Nanophotonics | Nano Composites | Nano Fluidics | Nanotechnology in Agriculture and Food Industry
Chair
Jean-Paul Lellouche
Bar-Ilan University, Israel
Co-Chair
Masaki Otagiri
Sojo University, Japan
Session Introduction
Paracelsus-Hospital Osnabrueck, Germany
Time : 15:20-15:40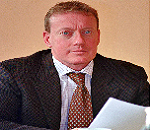 Biography:
Manfred George Krukemeyer completed his study of Medicine at University of Vienna, University of Kiel and University of Bonn, Germany. He completed his Resident of Surgery in 1991. He is a board approved certified Surgeon, Emergency Medicine Physician and Nutritionist. His research focuses on Oncology, Nanomedicine and Transplantation. He has more than 50 publications.
Abstract:
Therapies of liver tumors display diverse treatment alternatives. The administration of cytostatic coupled with and without iron oxides (Fe3O4) has been presented in an experimental series with 36 animals with prior implantation of an R1H rhabdomyosarcoma in the liver, since iron undergoes selective phagocytosis in the liver. In group I, mitoxantrone is injected into the lateral tail vein of the animals (n=12) in a dosage of 1 mg/kg of body weight. Group III (n=12 animals) received mitoxantrone coupled with iron oxide (Fe3O4), and group II (n=12 animals) received NaCl, in the same dosage for all groups. In the sonography and in the measurement of the volume, a significantly smaller tumor growth is found in group II compared with group I and III. The volume was measured manually postmortally in mm3 (length x breadth x height). The tumor volume showed the lowest growth in group II, which was treated with mitoxantrone-coupled iron oxides. Three animals from group II died. The autopsy revealed no indication of the cause of death. There were neither thromboses nor allergic reactions in any of the animals. It can be clearly seen that group I has a smaller mean volume and less scatter than group II. The mean of group I is below group II.
Bracco Imaging SpA, Italy
Time : 15:40-16:00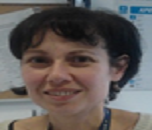 Biography:
Claudia Cabella completed her Graduation in Chemistry and PhD in Biochemistry. Since 2001, she works at Centro Ricerche Bracco (CRB, Bracco Imaging SpA) being involved mainly in the field of Magnetic Resonance Imaging and Optical Imaging. Her main skills are preparation of cell cultures and related tumoral animal models and use of MRI and OI scanners. She worked on MRI and OI projects focused on tumoral targeting with different paramagnetic and fluorescent probes and in particular, she worked as a partner in the European research project NanoAthero on a specific task aimed at identifying blood pool agents for atherosclerotic plaque stratification.
Abstract:
Introduction: Atherosclerosis is a progressive disease characterized by accumulation of lipids and fibrous elements in the large arteries, causing the formation of atherosclerotic lesions. With the progression of the disease, plaques can become increasingly complex, showing different elements of dangerousness as thin fibrous cap, lipidic necrotic core, ulcerations at the luminal surface and haemorrhages. Currently, several imaging techniques are able to identify plaques in humans but not to clearly define composition as a predictor of an acute event, causing difficulties on the definition of a proper treatment. In particular, a diagnostic tool aimed to stratify plaques with respect to different permeability (i.e. different dangerousness) could help clinicians to predict the response to a drug-loaded nanosystem based therapy.
Aim: The aim of this study was to investigate the plaque endothelial local permeability in the ApoE-/- mouse model with optical imaging using fluorescent blood pool agents.
Methods: A human serum albumin conjugated with Cy5 (HSA-Cy5) and an albumin binder conjugated with IrDye800 (B26170) were administered to ApoE-/- mice at different weeks of feeding with high fat diet. Arterial trees were removed, imaged with a fluorescence microscope system and then histologically processed.
Results & Conclusions: Plaques developed in different districts of the arterial tree were classified through a grading index (between one and three) with respect to their morphology and displayed higher macrophage content at the early stage of development. Both the fluorescent probes showed higher permeation in early plaques than in more advanced ones, thus correlating with a high inflammatory state. The proof of concept that nano-based systems are able to probe permeability of atherosclerotic plaques, defining which ones are suitable for an anti-inflammatory therapy based on drug-loaded nanoparticles, was reached through OI and could be relatively easily translated in a clinical tool for MRI with the use of a proper Gd-based blood pool agent.
Defense Threat Reduction Agency, USA
Time : 16:15-16:35
Biography:
Akbar S Khan has completed his PhD at University of Oklahoma, USA and Post-doctoral studies at University of Colorado School of Medicine at Denver, USA. He is the Senior Scientist, Program Director and Policy Advisor for a Defense Threat Reduction Agency linked with Pentagon and Office of Secretary of Defense. He has published more than 75 manuscripts in top journals including Science and Nature, six patents and has been serving as an Editorial Board Member of Journa of Microbiology and Experimentation and Global Security: Health, Science and Policy.
Abstract:
Nanotechnology is science, engineering, and technology conducted at the nanoscale, which is about 1 to 100 nanometers. All things, both living and non-living, are constructed of atoms. The nano-scale sparks so much interest because when a substance is artificially created, structured atom by atom; it can have different or enhanced properties compared with the same substance as it occurs naturally, which includes increased chemical reactivity, optical, magnetic, or electrical properties. Nanotechnologies aim to exploit these properties to create devices, systems, and structures with new characteristics and functions. For example, researchers hope to construct from the very bottom (that is to say, atom by atom) a substance as strong as diamond, but more flexible and far less expensive. It would also be possible to manufacture a substance in the shape and size needed such as a thin string as strong as steel. So far, nanotechnology is applied in various areas: Applied design a water filtration system on the nano-scale that is so efficient, it only lets water molecules through it; used to create filters and sensors to screen out toxins or adjust flavors, and packaging to sense when the food inside is spoiling and alert the customer; the ability to assemble nano-scale particles that could be targeted at certain parts of the body or certain viruses in the blood; economical solar cells to make solar power economical and diminish our dependency on coal, oil, nuclear fuel and fuel wood and; to clean up the environment. To clean up oil spills, imagine a scrubber built from tiny nanotubes that could manipulate the atoms in an oil spill to render it harmless. Just like any new technology, there are varieties of health, environmental and safety risks to this technology from free rather fixed manufactured nanoparticles. In initial studies, manufactured nanoparticles have shown toxic properties. They can enter the human body in various ways, reach vital organs via the blood stream, and possibly damage tissue. Due to their small size, the properties of nanoparticles not only differ from bulk material of the same composition but also show different interaction patterns with the human body. These promises and challenges of nanotechnology will be presented here.
University of Milano-Bicocca, Italy
Time : 16:35-16:55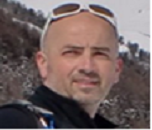 Biography:
Giulio Sancini is an Assistant Professor of Human Physiology and Specialist in Applied Pharmacology. He has focused his research activity mainly on Neurosciences, Nanomedicine, and Nanotoxicology. His research has been funded by European FP7 (NAD Project, Nanoparticles for diagnosis and therapy of Alzheimer's disease and FP6 (BONSAI project, Bio-imaging with Smart Functional Nanoparticles). He has published more than 45 papers in reputed journals and has been serving as an Editorial Board Member of repute. He is Head of the Physiology Unit in Department of Medicine and Surgery at University of Milano-Bicocca.
Abstract:
Pharmacological treatment of brain diseases is still a difficult task. Many potential therapeutic compounds fail to reach their molecular targets in the brain parenchyma limiting the development of clinically relevant therapeutics. Indeed the concentration of therapeutic compounds into the brain parenchyma depends on various factors but it is clear that the capability to cross the blood brain barrier (BBB) is of paramount importance. The difficulties encountered in the treatmen of brain disease with conventional pharmacological tools have created the need for alternative and innovative strategies. Nanotechnology-based approaches might improve the unfavorable pharmacokinetic of molecules unable to overcome the BBB. Recent applications in nanomedicine focus on nanoparticles (NP) as they are promising tools for site-specific delivery of drugs and diagnostic agents, through the possibility to functionalize their surface with target-specific ligands. Treatment options for Alzheimer's disease (AD) are limited because of the inability of drugs to cross the BBB. Previously, we showed that intraperitoneal administration of liposomes functionalized with phosphatidic acid and an ApoE-derived peptide (mApoEPA-LIP) reduces brain beta-amyloid (Aβ) burden and ameliorates impaired memory in AD mice. Among the different administration routes, pulmonary delivery is a field of increasing interest not only for the local treatment of airway diseases but also for the systemic administration. We investigated lung administration as an alternative, non-invasive NP delivery route for reaching the brain. Our results show that mApoE-PA-LIP were able to cross the pulmonary epithelium in vitro and reach the brain following in vivo intratracheal instillations. Lung administration of mApoE-PA-LIP to AD mice significantly decreased total brain Aβ (–60%; p<0.05) compared to untreated mice. These results suggest that pulmonary administration could be exploited for brain delivery of NP designed for AD therapy.
Instituto de Ciencia de Materiales de Madrid - ICMM - CSIC, Spain
Time : 16:55-17:15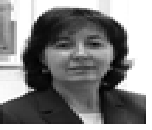 Biography:
Isabel Montero is currently a Professor at Spanish National Research Council (CSIC), Madrid, Spain. She is the Head of Group Surface Nano-structuring for Space and Terrestrial Communications, Materials Science at Institute of Madrid (ICMM-CSIC), Madrid. She is also Director of Spanish Laboratory on secondary electron emission, CSIC.
Abstract:
The secondary electron emission yield (SEY) from materials used in vacuum in high-power RF devices in space missions is the feedback mechanism of the resonant discharge of electrons or multipactor discharge. The maximum work power of those RF systems is unavoidably limited by this effect. Here, we report low-secondary electron emission yield from mixtures of powdered graphite, graphene and carbon nanowires. The samples were tested for SEY, scanning probe microscopies and X-ray photoemission spectroscopy analysis. Insertion and reflection losses measurements of carbon nanoparticles coated RF filters are also critical measurements to analyze the influence of the anti-multipactor coating on the performance quality. Thus, while skin depth at 12 GHz for a typically used material in space borne devices like silver is around 600 nm, coatings of les than 10 nm thickness have demonstrated an improved system overall performance. This is because despite the superior coating materials' resistivity compared to silver, with its inherent worsening on RF losses, the extremely thinness of the covering layer make that worsening almost negligible, meanwhile SEY properties clearly move on the right direction (Fig.1). The SEY experiments were performed in an UHV chamber also equipped with XPS for surface analysis. The SEY was measured over the primary electron energy range of 0 to 1000 eV. The shape of the SEY curve as a function of primary energy seems to be the inverted image of the typical universal SEY curve. The effect of point sources exhibiting low threshold electron emission due to local field enhancement at the oxidized tip emitters was reduced because the roughening the surface leads to lower secondary electron yields. It was achieved that the emitted secondary electrons are reduced to 70%.
Ariel University, Israel
Time : 17:15-17:35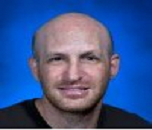 Biography:
Tomer Zidki has completed his PhD in 2009 at Ben-Gurion University of the Negev and has his expertise in "Mechanistic studies of catalytic reactions at nanoparticles surfaces". His studies show that radicals react extremely fast with metal and supported metal nanoparticles. The products of these reactions are long-lived metalcarbon intermediates in which their lifetime depends on the metal nature. He also has interest in "Catalytic water splitting reactions" and developed very efficient water oxidation catalysts based on co-hydrous-oxide nanoparticles supported on SiO2 nanoparticles. Recently, he developed new metal-alloys nanoparticles which show superior catalytic activity as well as TiO2 based nanocomposites which will be used for various catalytic and photocatalytic reactions.
Abstract:
Radicals reactions are of importance due to their formation near surfaces in a variety of processes, e.g. in catalytic processes, in electrochemistry, in photo-catalytic processes, in environmental processes, etc. It was therefore decided to study the mechanisms and kinetics of reaction of M°-NPs, M=Ag; Au; Cu; Pt; Pd, Pt/Au-alloy-NPs and TiO2-NPs with methyl radicals. (All the M°-NPs were prepared by reduction of the corresponding salts with NaBH4). These reactions are very fast, approaching the diffusion-controlled limit, forming long-lived transients with (M°-NP)-(CH3)n σ bonds. These transients decompose yielding C2H6 for Ag°-, Au°- and TiO2-NPs, CH4 for Cu°-NPs, for Pt°- and Pd°-NPs most methyl remain bound to the NPs, and are released as methane when H2 is added to the suspension, though some C2H6, C2H4 and oligomerization products are formed. The reaction of .C(CH3)2OH radicals with SiO2 supported metal-NPs (M°-SiO2-NCs, NCs=nanocomposites) is more complicated. At low [M°-SiO2-NCs], the NCs catalyze the reduction of water by these radicals, for M=Pt the NCs are clearly a catalyst while the Pt°-NPs are not; For M=Ag the NCs catalyze the reduction of water but considerably less than the Ag°-NPs; for M=Au both the MPs and the NCs catalyze the reduction of water. At high [M°-SiO2-NCs] the reduction of water is considerably decreased and at high doses of radicals the Pt°- and Ag°-NCs do not catalyze the reduction of water by the .C(CH3)2OH radicals and induce their disproportionation, and their reduction by H2, on the NCs surfaces. Thus, the SiO2 support affects considerably the properties of the M°-NPs and the nature of this effect depends on the nature of the M°-NPs.
Dublin Institute of Technology, Ireland
Time : 17:35-17:50
Biography:
Modan Wu is currently pursuing her PhD in Department of Physics at Dublin Institude of Technology, Ireland. Currently, she is working in the area of Nanotechnology with a focus on "Double encapsulation chitosan nanoparticle preparation, chitosan nanoparticle surface modification and antibacterial abilities".
Abstract:
Crohn's disease (CD) is a chronic inflammatory bowel disease that presents as discontinuous transmural inflammation in any portion of gastrointestinal tract. Currently, there is no cure for CD, drug treatment typically prioritizes reducing the inflammation that triggers the symptoms, improving long-term prognosis by limiting associated complications. The predominant form of treatment is a combination of anti-inflammatory and immune system suppresser drugs, in addition to antibiotics such as prednisone (PD) and ciprofloxacin (CPX). In this study, double-layered chitosan (Cs) nanoparticles (NPs) were formulated through crosslinking with tripolyphosphate (TPP) in the presence of PD and CPX via ionotropic gelation method. The physicochemical properties (size and zeta potential) of the nanoparticles were determined by dynamic light scattering, and morphology through scanning electron microscopy. Firstly, PD was encapsulated within the Cs nanoparticle matrix, with average sizes presenting at 150-200 nm, followed by secondary coating with CPX which gave rise to final nanoparticle sizes of 350-450 nm. The maximum drug encapsulation efficiency (EE %) for PD and CPX was 20% and 70%, respectively. EE% was found to be affected by the drug loading concentration, pH value and ratio of chitosan to TPP. The optimal ratio between chitosan and TPP is 3. Release studies on the optimum formulations showed that 30% of CPX released after 3 h on incubation in simulated gastric fluid (SFG, pH 1.2) followed by 60% after 20 h in simulated intestinal fluid (SIF, pH 6.8). The antibacterial activity of PD: CPX loaded NPs and native PD and CPX were assessed against E. coli and S. aureus via zone inhibition, minimum inhibitory concentration and minimum bactericidal concentration (MBC). The results showed that PD: CPX loaded Cs NPs could inhibit the growth of various bacteria tested. Live/dead staining flow cytometry was used as an alternative to traditional MBC assay to confirm the bactericidal nature of NPs.
Helmholtz-Zentrum Berlin, Germany
Time : 17:50-18:05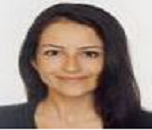 Biography:
Kepsutlu Burcu is a PhD student and has her expertise in "Evaluation of morphological and functional effects of biologically relevant nanoparticles on cells via X-ray tomography". With this technique, she showed that nanoparticles induce a significant remodeling of cellular organelle composition within non-apoptotic cells. She also utilized this relatively beneficial technique to track nanoparticle distribution within individual organelles and define the endocytosis pathway of nanoparticles. She found out that nanoparticles are localized in lipid droplets which may be the reason for nanoparticle localization within liver. She also found out that multivesicular bodies may exist without a limiting membrane. All these findings provide invaluable knowledge in the drug delivery field and can be utilized for investigation of different types of drugs with cells.
Abstract:
Polyethylenimine (PEI) is commonly utilized as a non-viral gene delivery vector because it destabilizes vesicle membranes enabling release of genes to their site of action in the cytoplasm or nucleus. However, the precise mechanism of cytoplasmic release remains unclear. Possibilities include either pore formation or vesicle rupture of either endosomes or lysosomes. Identifying the escape route is critical because lysosomes have digestive enzymes which may impair the gene once inside, and furthermore release of lysosomal contents to the cytoplasm can be detrimental to the cell. To investigate cytoplasmic escape of PEI, we utilized X-ray tomography which can monitor 3D volumes of vitrified cells at 40 nm spatial resolutions without chemical fixation, staining or slicing. With this technique, we find that the mechanism of PEI-nanoparticle (PEI-np) escape to the cytoplasm is concentration dependent. At standard concentrations, PEI-np escapes by rupturing lysosomes. This release mechanism is relatively inefficient with limited nuclear entry of PEI, and with most PEI-np encapsulated within endosomes. Furthermore, we observe morphological signs of apoptosis such as extended mitochondria and chromatin condensation. However, at a ten-fold lower concentration of PEI-np, we detect no ruptured lysosomes and no PEI-np within lysosomes, and importantly we find a higher efficiency of escape to the cytoplasm and nucleus. At these concentrations, we find no mitochondrial elongation and significantly reduced chromatin condensation. In sum, simply by reducing the PEI-np concentration, it appears that PEI-np are directed to a different pathway in which lysosomes are not ruptured, endosomal escape and nuclear entry are more efficient and the adverse effects of PEI-np are reduced. Our results suggest that lower concentrations of PEI-np have multiple benefits for cellular gene delivery.
Institute of Advanced Biosciences-University Grenoble Alpes, France
Time : 18:05-18:20
Biography:
Alexis Gonon is a 3rd year PhD student at Institute of Advanced Biosciences (IAB) of Grenoble, France. After a Bachelor degree in Biology at University Joseph Fourier, he completed his Master's degree in Animal Genetics at Paris Diderot University. He has expertise in Mouse Experimentation at Pasteur Institute, France. He is involved in partnerships between IAB and several French and international companies of nanomedicine to test immune safety of these new innovative drugs.
Abstract:
Gold nanoparticles (AuNP) are increasingly used for therapeutic and diagnostic applications. Due to their small size (<200 nm), NP can increase the diffusion and effectiveness of drugs while facilitating modes of administration. Nevertheless, the potential risks for human health associated to NP exposure remain poorly documented especially about their effects on the immune system. Antigen presenting cells (APC), such as macrophages and dendritic cells, participate in the maintenance of body integrity, engulfing foreign pathogens and delivering signals to other components of the immune system. In this study, we investigated whether these functions could be altered by NP exposures. Using the macrophage cell line J774 and primary bone marrow derived dendritic cells, we have demonstrated that AuNP highly accumulate in APC. Notably, this accumulation did not alter phagocytosis capacity of macrophages. Then, analyzing expression of surface markers CD-86 and MHC-II, we established that NP exposure did not activate bone marrow derived DC. Moreover, further activation of these cells by known activators such as bacterial lipopolysaccharide (LPS) was not impaired by NP. However, in this case, the cytokine response was altered, showing reduced inflammatory cytokine production such as IL-6, IL-12 and IL-23. In a model of antigen presentation in vitro, this cytokine profile resulted into an altered development of specific immune responses. AuNP exposure led to an increase in T cell specific cytokines: IL-13 and IL-4 (indicating a shift of classical Th1/Th2 balance towards Th2) and IL-17 (standing for an alteration of T-cell fate towards Th17). All together, these results demonstrated that NP did not alter phagocytosis and DC activation. However, these NP changed cytokine responses after such activation, leading specific T cell fate towards Th2 and Th17 phenotypes. These modifications could impair the immune system physiology and contribute to chronic diseases or autoimmunity.